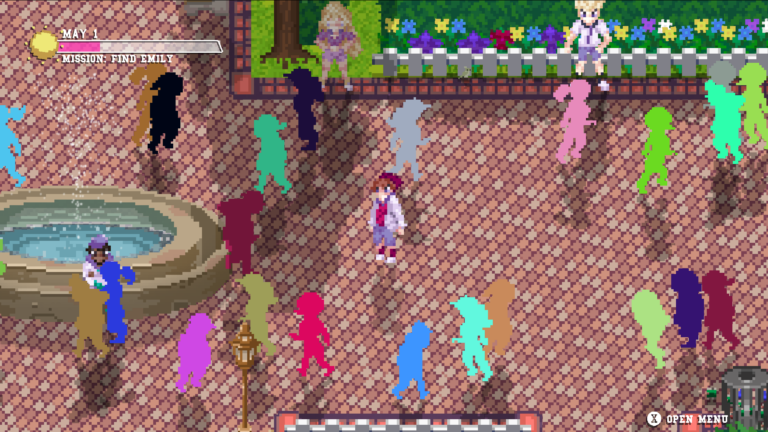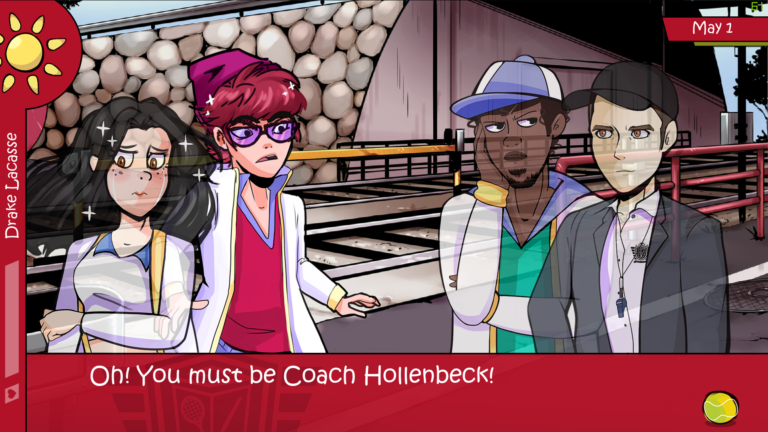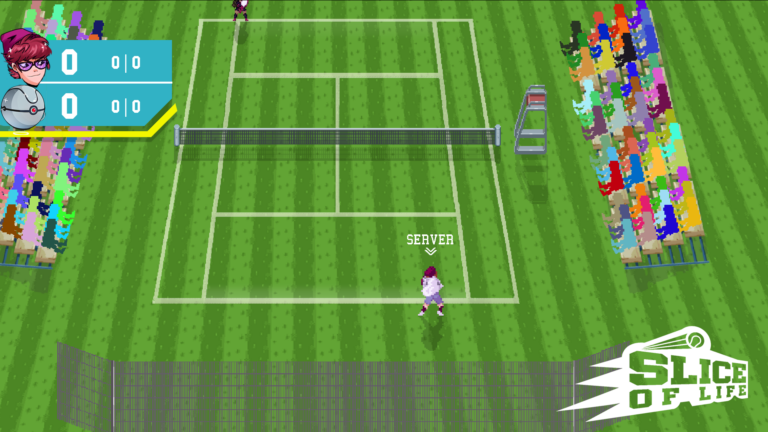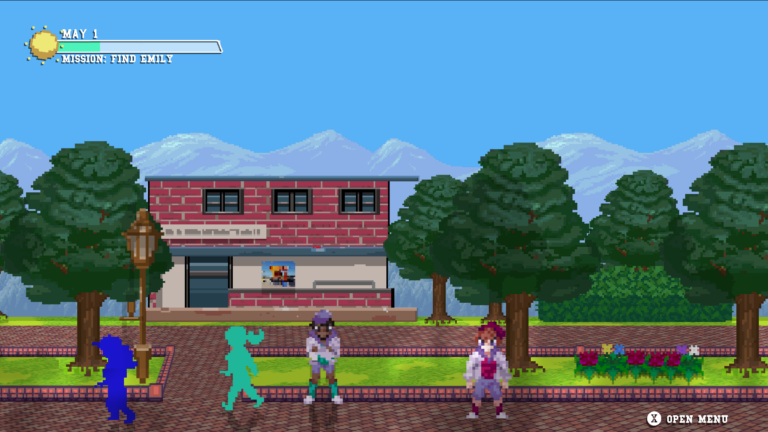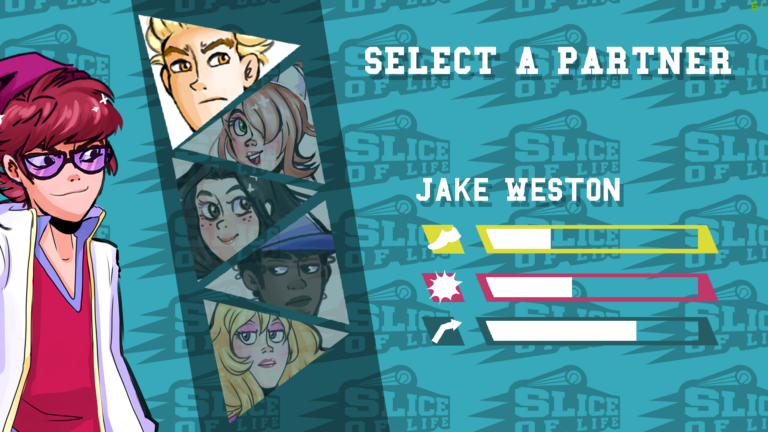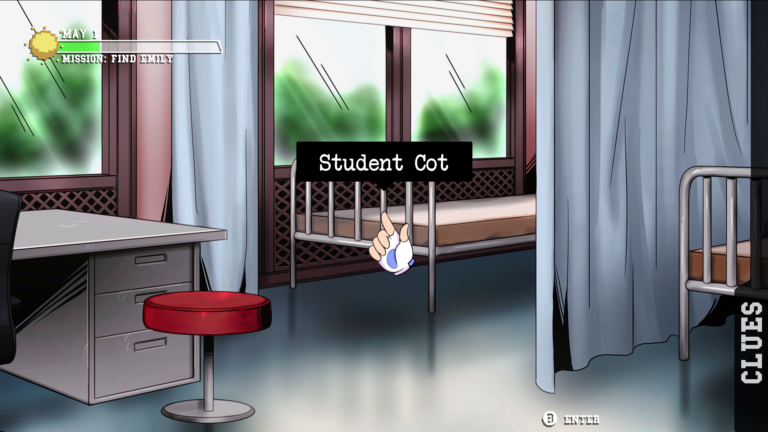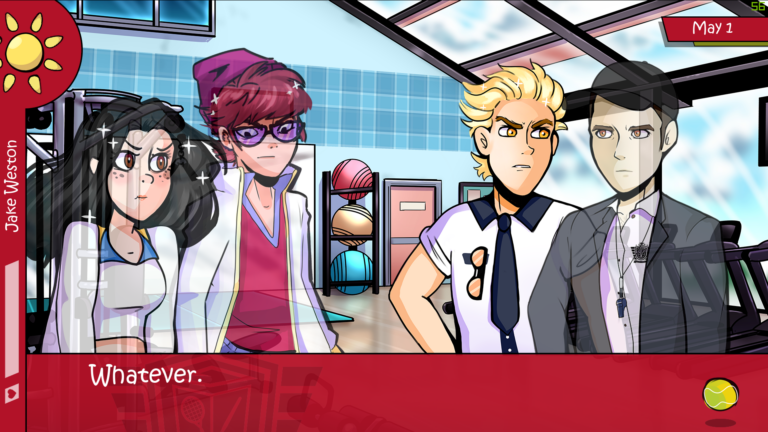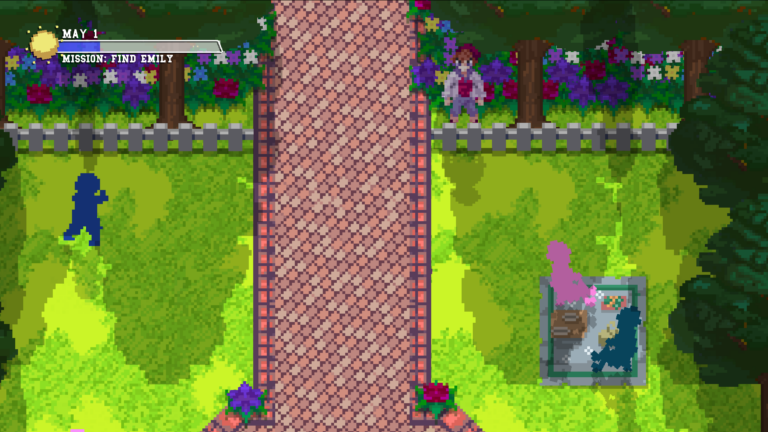 What Will We Do Today? Step into the shoes of Drake Lacasse as he starts a new life at Rosegate University. Make new friends, compete on the court, and search for answers in Slice of Life.
Experience a twisting narrative filled with interesting friends and foes.
Fast-paced arcade-style tennis action.
A deep perk-based customization system.
Character driven storylines and social links. 
Tons of unlockable Sub-Games to mix up gameplay.
A huge soundtrack to flavor your time at Rosegate.
Local multiplayer modes!

© 2021 Smallrave Entertainment